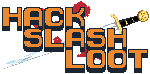 The main categories for weapons, equipped in the Weapon Hand and Backup Weapon slots.
Note that weapon profiles will not list bonuses and penalties conferred to the other attack types. For example, some
weapons will reduce the

stat, but the

stat doesn't come into play when attacking, so the penalty was purposely omitted.
Subcategories
This category has the following 3 subcategories, out of 3 total.